Dear Iola,
Love, South LA
LitLabs presents 8 short films and a filmic archive created by South LA youth filmmakers and inspired by Frances E. W. Harper's Iola Leroy and contemporary experimental documentary cinema.
About Dear Iola, Love South LA

"Why not," asked Dr. Latimer, "write a good, strong book which would be helpful to them? I think there is an amount of dormant talent among us, and a large field from which to gather materials for such a book."



Iola Leroy (1892), Frances E.W. Harper




How does one write a "good, strong book" for one's community? What does it mean to "gather materials" for such a 'book'?

In 1892, Frances E. W. Harper, one of the first African American women to be published, writes Iola Leroy, a novel that documents the stories and feelings of Black families in slavery and freedom. The novel is titled after its protagonist, Iola, a beautiful mixed-race heroine whose identification with her Black family and community dramatizes the novel's rejection of the concept of "racial passing." The novel weaves her story among narratives of others, archiving scenes, conversations, songs and poems that draw from the cultural and political life of her time period.

Students read the novel in conversation with documents from the novel's time period, from before Emancipation and right after, a tumultuous period of race relations in the US during the 19th century. In a robust guest speakers series, early African American studies and nineteenth-century studies scholars presented the world in which Harper lived and fought, guiding students such texts as: Thomas Jefferson's Notes from a Virginian, excerpts from Frederick Douglass' Narrative and other slave narratives, the Fugitive Slave Act of 1850, newspaper accounts, information wanted ads, even own Harper's poetry that she incorporated into her novel. Students looked at the ways Harper crafted a novel that adapted popular story tropes while lifting up Black cultural infrastructure, addressing a wide range of people to accomplish multiple purposes: to create spaces for mourning and healing from slavery and the violence of the Reconstruction, to illuminate the strength of familial bonds, to build up communal self-love, to advocate for political agency, including suffrage and education, for women of color. Her characters challenged stereotypes, her poems remixed hymns and ballads, her scenes elevated Black speech and community conversations. She showed the secret languages and complex feelings of how a people survives and resists violence, she celebrated the reunification of the Black family.

In what ways can young artists do the same for South LA in 2020 through the medium of film? South LA communities are in the middle of an unfinished struggle for freedom: over-policing and surveillance, anti-immigration policy, poverty and disinvestment, environmental racism, gentrification and displacement, and now a global pandemic disproportionately afflicting Black and Latinx families. Yet the passion for an emancipated life and love for one's people find form and expression. Contemporary experimental documentary filmmakers, like Sophia Nahli Allison in Love Song for Latasha, Malona Badelt in Historia de Mateo, Patrisse Cullors in Malcolm Revisited and the various filmmakers of Cinetracts 2020 are doing powerful work in the medium of film, sampling "materials" from the "field" of their environment to speak out their cinematic rallying cries. How might this rising generation of artist-activists, inspired by such anti-racist and social justice artworks create their own good strong (filmic) South LA book of 2020?

The Site
This site is the digital platform for Dear Iola, Love South LA, a film festival and archive produced by South LA teens, culminating products of their study of the novel, Iola Leroy: Shadows Uplifted. Here we provide an overview of the project, its vision, its components, as well as acknowledge our collaborators, partners and the filmography behind the films. The centerpiece of the site are pages dedicated to the eight experimental short documentaries, where a gallery guides the viewer to each film's page where they can view the film within the rich context students assembled in creating it: extended notes, related content, textual "anchors." Each film page includes an interactive padlet for viewers to engage more personally with the work, community and filmmakers by leaving comments. A "journey" section gives a brief behind-the scenes peek at what we accomplished together, and a "filmic archive" of raw clips and micro-films from the class is forthcoming.

Website design: Josh Nelson
Graphics: Ochre Caceres
The Films

Now that I am well and strong,
I would like to do something of lasting service
for the race.


- Iola Leroy




Drawing inspiration from the novel, contemporary documentary films of in our filmography and the process of making a literature-based filmic archive through a variety of methods (filmic sensing, sound sampling and curation, choreography, experimental re-enactment, screencapture, spoken word, animation, interview, spatial ethnography) students of LitLabs Core 2020-2021 conceived, developed and wrapped eight finished pieces within their filmmaker-collaboration teams. Beginning with an anchor text from the novel, each film narrates a particular story connecting literary and historical insights to issues, movements and collective desires of South LA residents in 2020. Sharing stories about precious South LA hubs under a pandemic, remembering an iconic skating rink, World on Wheels, as it faces permanent closure, speaking out against displacement and gentrification, exploring why #BLM is their fight-these are just some of the subjects students have taken on in eight short documentaries produced in the middle of lock-down.


rootz, a film about three LA-based artists and how they inspired three teens to take up their own brushes and paint the town. Art is the force that binds South Central history and families together. Filmmakers Emmely Caceres, Jose Zarate, Tiffany Solano.


South LA Hubs, a film about the hope and comfort that Brown infrastructure brings to South LA, the home of five Brown teens. Even under a pandemic, the neighborhood church, theater, market, park and mall continue to be the places they feel they belong. Filmmakers: Juan Barrios, Jesus Castro, Edward Chanquin, Vanessa Rodriguez, Leah Valencia.


Pride and Prejudice: South LA, a film that challenges the prejudice that silences persons of color and the pride they feel when claiming who they truly are. The film is about self-love expressed in our gratitude for our environment, our families and being ourselves. Filmmakers: Katie Marcial, Aaliyah Richards, Heidi Tellez, Dina Villegas.


A Tale of Two Outcries, a film about standing with the Black Lives Matter global movement from the perspective of two young Latinx males' experiences participating in the protests this summer. A Tale of Two Outcries why #BLM is also our fight. Filmmakers: Matthew Diaz, Juan Serrano, Gabriel Solis.


Beloved Wheels, Love SANS, a film tribute to World on Wheels, an iconic skating rink and center for Black LA culture. Through the rink's struggle to survive riots, bankruptcy, gentrification, and now, the 2020 pandemic, the film tells a story of memory, love, loss and the future. Filmmakers: Shandela Contreras, Seacrest Dixon, Andy Gonzalez, Nathael Torres.


Rent Free, a film about South LA displacement, both physical and emotional. What lies behind the glamour of LA are real-life struggles that come with gentrification. We ask, why are we being pushed out of our homes? And, how can we take them back? Filmmakers: Alexandra Delgado, Emely Gramajo, Ingrid Hernandez, Perla Hernandez, Delilah Martinez, Mariana Moreno.


Color Coded: In the city of Los Angeles, citizens are divided into four sectors: white, white-passing, mixed, and dark. In order to be placed, citizens must be evaluated once they reach coming of age. Yet when four teenage friends go through their own evaluations, they unravel the lies a racist society hides. Filmmakers: Ashley Segura, Katelyn Moore, Jagroop Ghuman, Mariah Smith.


Borders Between My Mother and I, a film about the borders that stand between mothers and their children in crossing the US-Mexico border, and the feelings coming from that experience: the heartbreak in visiting a grave, the pain of a legal status that prevented reunion, the joy of seeing one's mother after many long years. Filmmakers: Daniela Castanon, Jacqueline Mendoza, Felicity Salinas.

The Archive (forthcoming)
Students collectively produced an archive of media including video footage, still images and sounds as an exploratory first step in using film to respond to both the novel and primary sources of Frances E. W. Harper's world. Guided by their emotional and embodied responses to these historical texts as young readers in South LA, 2020, and responding to methods of contemporary and experimental documentary filmmakers, students gathered, curated and tagged raw footage, audio and edited micro-films to reflect the themes and feelings of Harper's work today. Coming soon.
Filmography
A Love Song for Latasha
Sophia Nahli Allison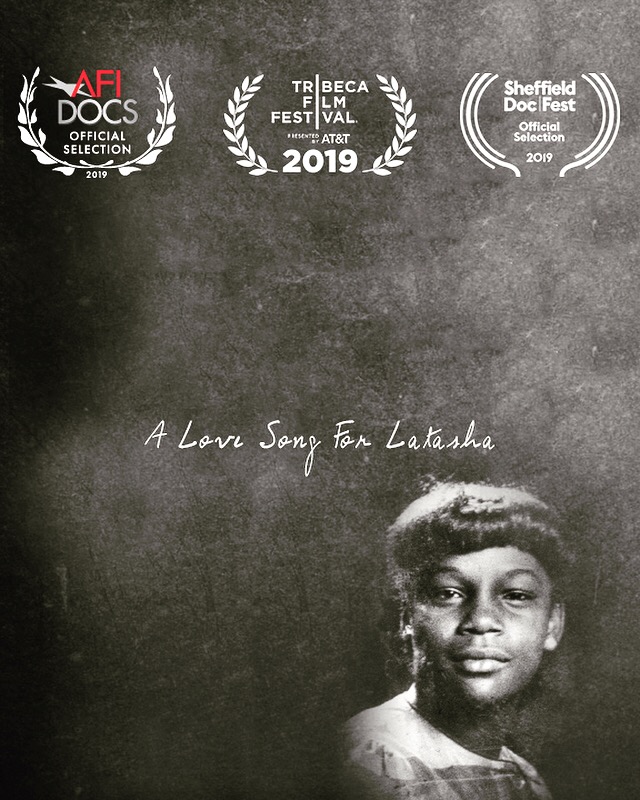 Cinetracts '20
Various, Wexler Center


Malcolm Revisited
Patrisse Cullors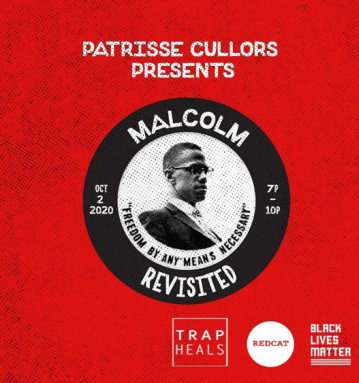 Historia de Mateo
Malona Badelt
Collaborators

Ana María Alvarez, a 2020 Doris Duke Artist, is a choreographer, dancer, teaching artist and movement activist who has achieved multiple accolades for her dynamic works. Her thesis work at UCLA, exploring the abstraction of Latin dance, specifically salsa dancing, as a way to express social resistance as related to the U.S. immigration battle became the impetus for founding CONTRA-TIEMPO Urban Latin Dance Theater in 2005 in Los Angeles. Her most recent work with the company, "joyUS justUS" (2017), is a radical celebration of humanity and the feminine and centers on the power of using joy to fight for a more loving and just world. Alvarez is currently a candidate working towards her Dunham Certification, in order to teach the technique and uphold the powerful legacy of Katherine Dunham. She lives in Los Angeles with her husband and two children.

d. Sabela grimes

d. Sabela grimes, a 2014 United States Artists Rockefeller Fellow, is a choreographer, writer, composer and educator whose interdisciplinary performance work and pedagogical approach reveal a vested interest in the physical and meta-physical efficacies of Afro-Diasporic cultural practices. Described by the Los Angeles Times as "the Los Angeles dance world's best-kept secret" and as "one of a mere handful of artists who make up the vanguard of hip-hop fusion," Grimes is considered one of the most imaginative and innovative artists in his field. His AfroFuturistic dance theater projects like World War WhatEver, 40 Acres & A Microchip, BulletProof Deli, and ELECTROGYNOUS, consider invisibilized histories and grapple with constructed notions of masculinity and manhood while conceiving a womynist consciousness. He created and continues to cultivate a movement system called Funkamentals that focuses on the methodical dance training and community building elements evident in Black vernacular and Street dance forms. Previously, Grimes co-authored and performed as a principal dancer in Rennie Harris Puremovement's award-winning Rome & Jewels. He received a BA in English and MFA in dance and choreography from the University of California, Los Angeles.

Lili Flores Raygoza



Lili Flores Raygoza is an interdisciplinary and multimedia artist and researcher based in Tovaangar (Los Angeles, California). Currently–pursuing a Ph.D at UCLA Arts, within the department of World Arts and Cultures/ Dance, with a focus on Culture and Performance. As a first-generation Mexican-American– born and raised in West Los Angeles–much of her own identity informs her research interests in Mesoamerican archaeology, performance studies, pedagogy, corporeal-spatial studies and museum & curatorial studies. The driving force of her research and artistic practice is driven by storytelling as means of performing personal identity and mapping memories. Her work has been exhibited at The Hammer Museum, Trunk Gallery and the Pete & Susan Barrett Art Gallery. She has worked collaboratively on community based projects with Self-Help Graphics, TecnoLatinx, the Skirball Museum, the Cotsen Institute of Archaeology and the Fowler Museum.

LitLabs & Its Partners
LitLabs


LitLabs are literature-based public humanities projects orchestrating collaborators in experimental humanities, architecture, urban research and the visual performing arts to imagine works of public engagement through creating new audiences of the long-form 19th century novel, especially the 21st century urban teen reader of South LA. Under the direction of Jacqueline Barrios, public school teacher and UCLA PhD candidate, seniors of Foshay Learning Center and scholars in the USC Neighborhood Academic Initiative culminate the study of this under-taught genre in annual productions, exhibitions and festivals that blend the visual performing arts and urban studies, showcasing the interdisciplinary forms of learning enabled by a single literary work. These public humanities events draw audiences representing the full educational pipeline and beyond—from K-12 students and university scholars, to artists, activists, educators and families living and working in South LA—to support and learn from South LA youth in their role as producers of these newest forms of literary knowledge in and for their community. The student directors of LitLabs for the year of 2020-2021 are Ochre Caceres, Shandela Contreras & Edward Chanquin.




University of Southern California-Neighborhood Academic Initiative (USC-NAI)



USC NAI is a seven-year college access program for students attending public school in South and East Los Angeles. Students who remain in good standing within the program from sixth grade to graduation are eligible for full scholarships to USC. Since its first graduating class in 1997, nearly 1,000 students have completed USC NAI, 83 percent of whom were enrolled as freshmen at four-year universities.


Foshay Learning Center

Foshay Learning Center is the Los Angeles Unified School District (LAUSD) K-12 urban learning center situated in the Jefferson Park less than a mile from USC, and is a USC Family of Five neighborhood school. It is the public school affiliated with the USC NAI program in South LA, sending more first year USC students than any other high school as the campus's top feeder institute in 2017.


Dickens Project

The Dickens Project is a multi-campus research consortium headquartered at UC Santa Cruz and consisting of over 40 colleges and universities from across the United States and overseas. The Dickens Project promotes research on the life, work, and times of Charles Dickens, and is an important center for research on nineteenth-century literary and cultural studies generally. Since 2010, LitLabs produces interdisciplinary public engagement projects inspired by the 19th century novel selection of the Dickens Universe, the unique annual weeklong conference hosted each summer in Santa Cruz, one of the largest convening of 19th century studies scholars in the world. NAI's seniors pen essays for a competition to attend the conference, with winners earning an all-expenses-paid spot to investigate the novel in an immersive, college-like environment. Supported by the Dickens Universe-USC NAI collaboration, the competition serves to energize the scholarship of literature within diverse communities and to address the broader implications of such work when considering the equity of access to, and future of education in the humanities. This year marks a unique shift in the annual collaboration for two reasons, the innovation of new platforms for scholarly and intellectual exchange during the time of pandemic (virtual guest speaker series and film festivals) and the focus on another literary and cultural force of the 19th century, Frances E. W. Harper.


UCLA's Urban Humanities Initiative (UHI)

Situated in UCLA's Department of Architecture and Urban Design, UCLA's Urban Humanities Initiative is a graduate teaching and research center integrating the interpretive, historical approaches of the humanities with the material, projective practices of design, to document, elucidate, and transform the cultural object we call the city. As the world grows increasingly urban, so grows the imperative to more fully comprehend the space of our collective life. Urban humanities offer an emerging paradigm to explore lived spaces of dynamic proximities, cultural hybridities, and networked interconnections. Instrumental in LitLabs's current focus on creating site-specific applications and methods for literary interpretation, UHI collaborators develop students' attunement to their urban environment through practices like thick-mapping, spatial ethnography, filmic sensing, while innovating emergent practices for fusing urban and literary studies with design. This year's cross-campus collaboration with both UHI and UCLA's English Department is supported by a Teaching Innovation Grant from the Excellence in Pedagogy and Innovative Classrooms (EPIC) Program at UCLA, dedicated to innovating and strengthening humanities pedagogy for both faculty and graduate students at UCLA.


Contra-Tiempo

Contra-Tiempo is a bold, multilingual Los Angeles-based activist dance theater company creating physically intense and politically astute performance work that moves audiences to imagine what is possible. Helmed by artistic Director, Ana Maria Alvarez, the company creates new physical, visual and sonic vocabulary that collages Salsa, Afro-Cuban, hip-hop, and contemporary dance with theater, compelling text, and original music to bring dynamic multi-modal experiences to the concert stage. What sets the company apart most is their unique relationship to communities. CONTRA-TIEMPO takes an uncompromisingly radical approach to the ways in which artists function within communities and create their work. The company intentionally engages diverse audiences, cultivate dancer leaders, and center stories not traditionally heard on the concert stage, using their engagement process to inform and continuously re-fuel their creative process, and vice-versa. A long-time collaborator of LitLabs, the company brings teaching artists in focused residencies to lead choreographic labs to center movement as a key part of students' repertoire for interpretation and expression. This year's collaboration with the company is made possible by a California Arts Council Artists in School grant.

Copyright Disclaimer: This site contains original content that may not be authorized for reproduction by their creators. Any use of copyrighted materials is protected by the Fair Use guidelines of Section 107 of the Copyright Act of 1976. All rights are reserved to the original copyright owners.
Subscribe to our mailing list, and follow us on Twitter and Instagram to keep up to date with the latest happenings surrounding LitLabs.
We invite you to help us continue to make work like this possible. Consider making a financial contribution in any amount by texting "NAI" to 41444 in honor of LitLabs.